INSPIRING A LOVE OF MUSIC AT ANNA HOUSE: When it came time to write her Christmas list last December, 10 year old Anna House student, Marleny had only one thing that she really, really wanted: A violin!
Marleny has been attending the Anna House child care center since she was a baby and developed a love of music through our music program. She began studying violin in Fourth grade at Stewart Manor School, but did not have her own instrument to practice on at home. Thanks to a generous donation last year from the community, Marleny's Christmas wish came true and she received her very own violin.
BCCA Executive Director, Joanne K. Adams was touched when Marleny asked her to attend the Holiday Concert at her school. "Sitting in the audience and listening to Marleny play just confirmed for me that BCCA truly does inspire a love of learning and a love of music in our students thanks to our wonderful programs at Anna House, and most especially, the funding we receive through the Angela and Scott Jaggar Foundation for our incredible music program."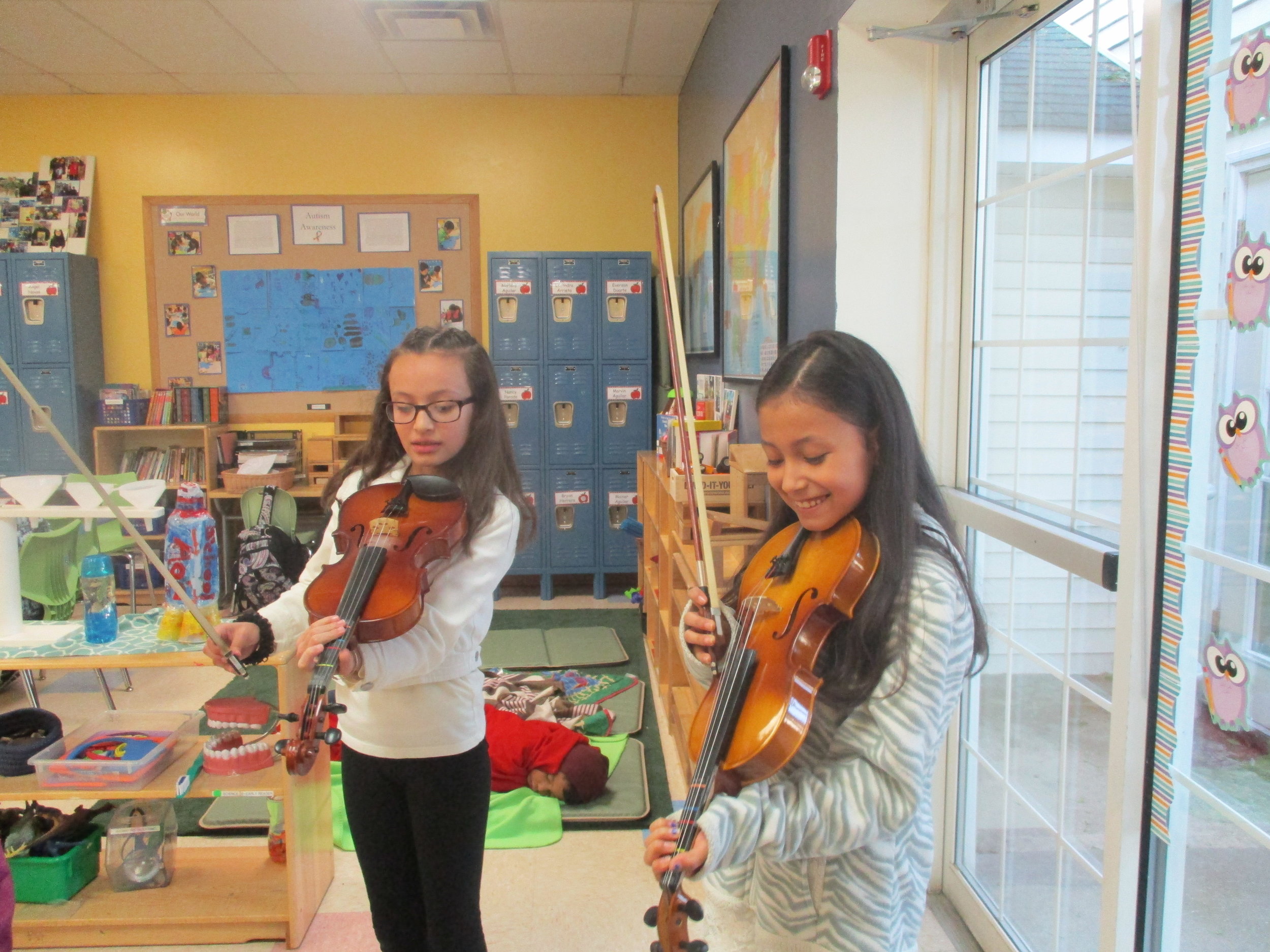 TEACHING OUR CHILDREN TO GIVE BACK: Anna House children made homemade Valentine's Day cards for the young patients at the Ronald McDonald House of Long Island. Ronald McDonald House volunteers, Jan and Sal Sanseverino, visited Anna House to pick-up the cards for the children and their families to be distributed on Valentine's Day.
"When the children are given opportunities to help others, it brings them joy, warms their heart and teaches them life-long lessons." said Anna House Assistant Director, Jennifer Rivera. "They have been given so much support from our community that we want to instill in them a sense that you can't just take but you must also give back."